Be Fit, Be Strong, Be In Control!
To help you achieve the quality of life you deserve, we are proud to bring you the Total Control® program, a comprehensive pelvic fitness and wellness program designed by leading experts in the fields of Urogynecology, Physical Therapy and Fitness. Proven in medical research to promote flatter abs, give women better bladder control, improve sex and orgasms, and help women sleep better at night, the Total Control® program can empower women to regain confidence and enjoy a higher quality of life.
Do the Total Control® Workout
Looking to strengthen your pelvic floor and stop bladder leakage?
Work out in the privacy of your home. Or find a trainer or class near you!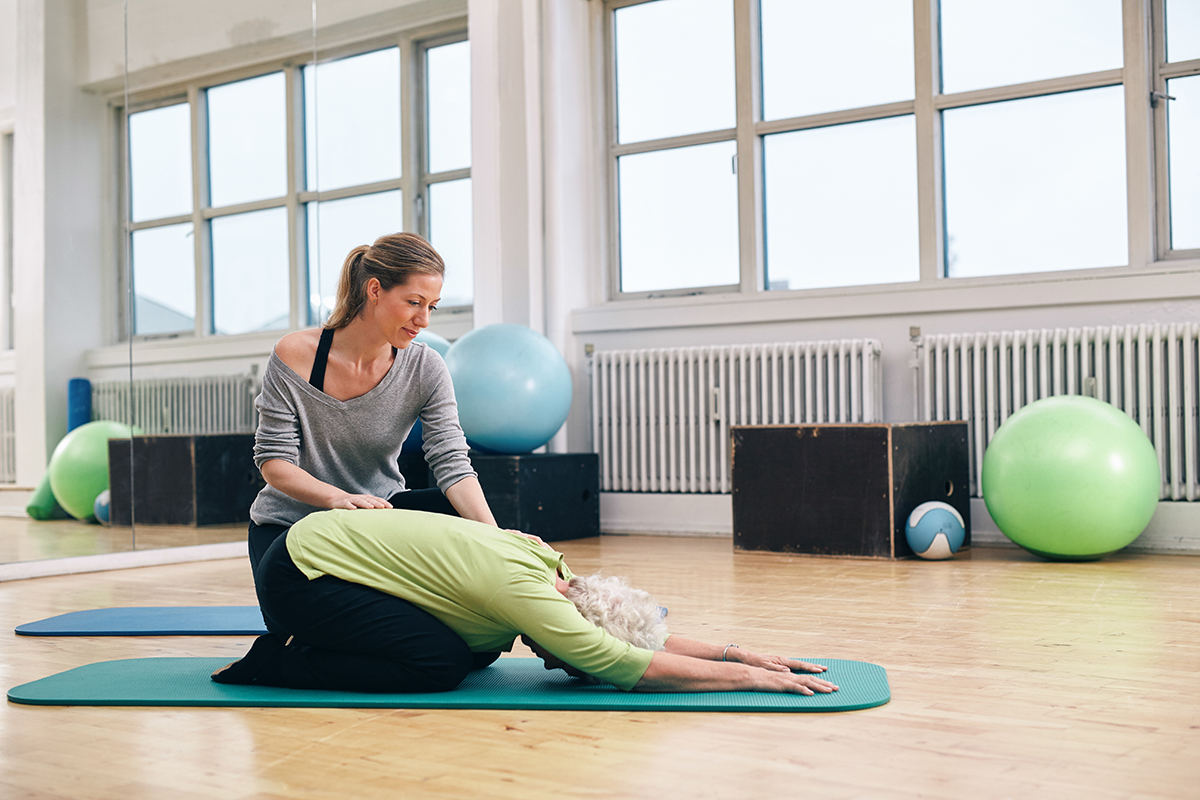 become a certified total control® Instructor
Are you a fitness or wellness professional who trains women?
Incorporate Total Control® into your fitness programs and teach women how to improve their bladder/pelvic function.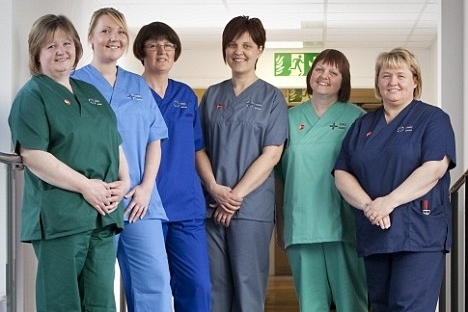 Become a Total Control® Facility
Looking to distinguish your women's health program?
Expand/compliment your options for treating bladder leakage. Guide women to the care they need!
The Total Control® Program
The Total Control® Program is a medically-based low impact fitness and educational program that combines a pelvic strengthening regimen, an invigorating total body workout, and valuable education all into one. The Total Control® program focuses first on strengthening your Pelvic Pyramid - a powerful trio of muscles (the transverse abdominal, the multifidus and the pelvic floor muscles) that support and stabilize the lower spine and pelvis. The program includes properly performed Kegel exercises with other important Pelvic Pyramid exercises to promote healing, restore muscle tone and improve bladder control. At the same time, with consistent workouts, you're likely to see a flatter tummy and you may also enjoy wonderful sexual benefits with increased control and circulation in the pelvic area. Participants will also benefit from the valuable educational component in which you will be able to learn about pelvic anatomy, what is here and why you need to care, what can go wrong and why, as well as information about various treatment options. This includes tips on diet, a discussion about options such as medication, biofeedback , devices and surgery, plus information on related topics like nutrition, sex, and potty habits.

Whether your goal is fitness, wellness or prevention, women of all ages, life stages and fitness levels can now improve flexibility, posture, strength and take control of their lives with the The Total Control® Program. Proven in medical research, the Total Control® program can help you:
Flatten Abs

Improve Sex and Orgasms

Improve Bladder Control

Sleep Better and More Comfortably at Night

Enhance Posture and Balance
Total Control® - For Women Of All Ages
Appropriate for women of all ages, life stages and fitness levels, the program combines key stability and mobility exercises essential to pelvic health and fitness with an emphasis on working the Pelvic Pyramid (targeting the three major muscle groups - front, back, and floor) In the process, you will also gain valuable, practical knowledge about common dysfunctions and causes, various treatment options, and information on related topics including nutrition, sex, and bathroom habits.
Total Control Platinum ® - For Women With Limited Mobility
For woman with limited mobility - seniors, pregnant women, women with health challenges or those recovering from surgical or medical procedures, Total Control Platinum® provides chair-based modifications to help you optimize your pelvic health!